The bioinformatics service offers High Performance Scientific Computing (HPC) on a cluster consisting of 10 nodes, with 32 or 64 cores (416 cores total) and 1 TB RAM each.
All cluster nodes are connected with a high performance parallel storage providing more than 100 TB of disk space.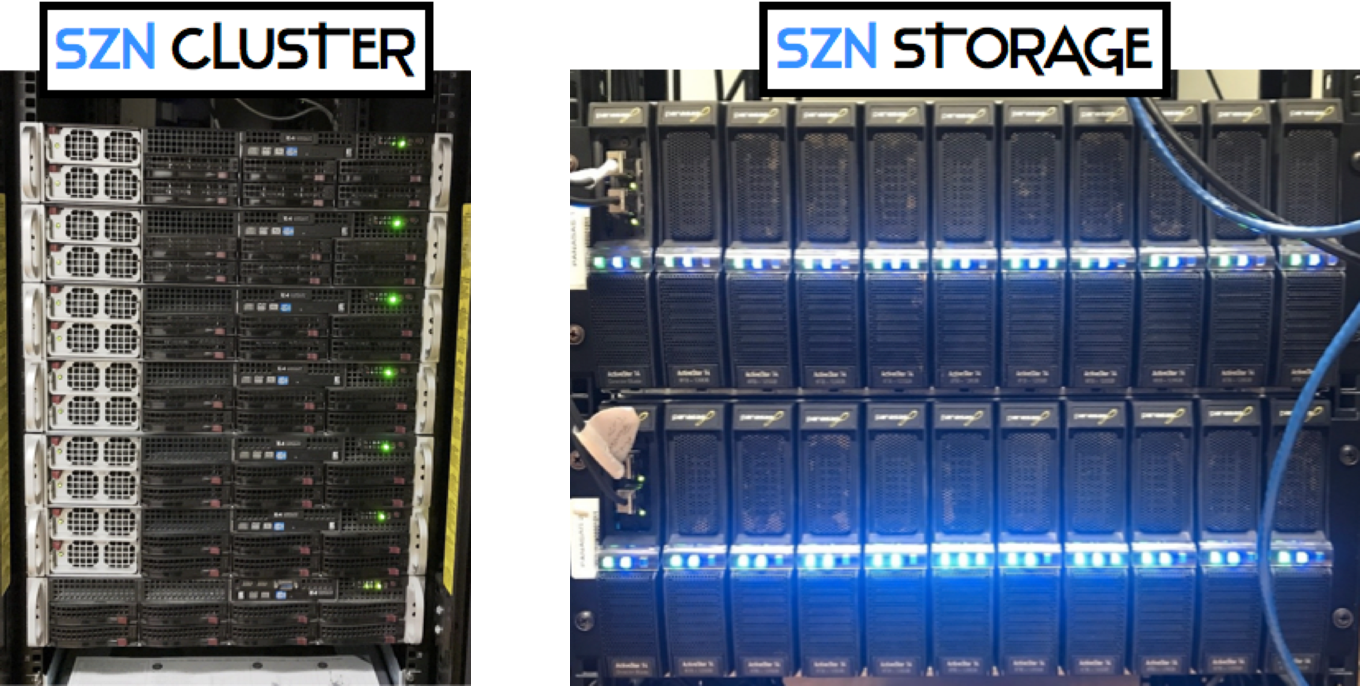 The interconnections between nodes and storage are realized via 10GbE technology.
Brief technical specifications:
3x SuperMicro Quad Socket Xeon E5-4650 1TB RAM. Dual 1GbE, dual 10GbE SFP+ Mellanox NICs

7x SuperMicro Quad Socket Xeon E5-4627 1TB RAM. Dual 1GbE, dual 10GbE SFP+ Mellanox NICs

2x Panasas ActiveStor 18 Shelves (20 storage blades + 2 director blades)

1x Mellanox Switch 40/56 Gbit/s non-blocking switch
For any help in the usage of the cluster, please check the Wiki page on the Ticketing platform